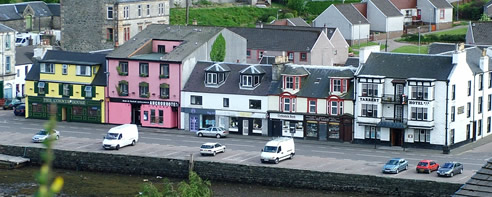 Travelling To Tarbert
Although Tarbert may appear quite a distance from central Scotland and at times a bit of a journey, but not only is the destination of the journey a beautiful, friendly place, but also the journey all year round is one of natural beauty and tranquility.
Tarbert is easily travelled to by car, by bus and by ferry. You can even travel by air to within 40 mile of Tarbert.
If you are thinking of coming to Tarbert, for a day, a weekend or a holiday, click on the method of transport you will be using below for more details where you will find directions, travel information and contact numbers to book your tickets or find out the times for your selected mode of transport.
What are you waiting for, get your directions, get your time, book your tickets and get yourself to Tarbert and experience the magic.